Quality Standards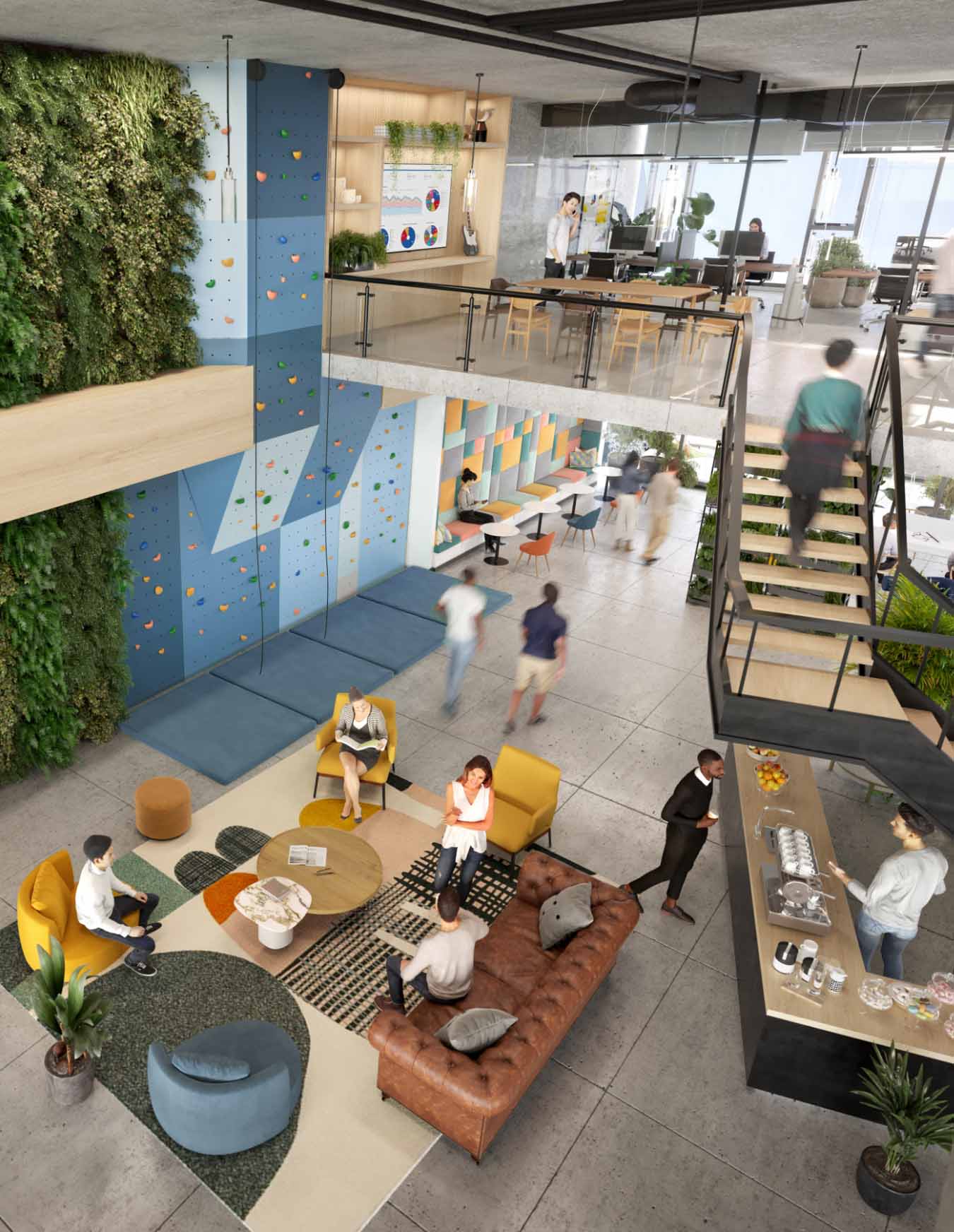 SMART &
SUSTAINABLE
1st in North American sustainability performance for four consecutive years
(GRESB)
OUR COMMITMENT
In keeping with Oxford's commitment to wellness and sustainability, The Stack easily exceeds the highest standards of premier office accommodation. Healthy spaces that provide a sense of wellbeing and inspired productivity; a conscious connection to the surrounding city; and a careful analysis of sustainability on an individual, local, and global level have all informed The Stack.
LEED® PLATINUM
The Stack will be designed and built to LEED® Platinum standards.
ZERO CARBON BUILDING
The Stack is one of only five projects in Canada to target the CaGBC Zero Carbon Building Pilot – a program that is advancing the global design standard for carbon reduction.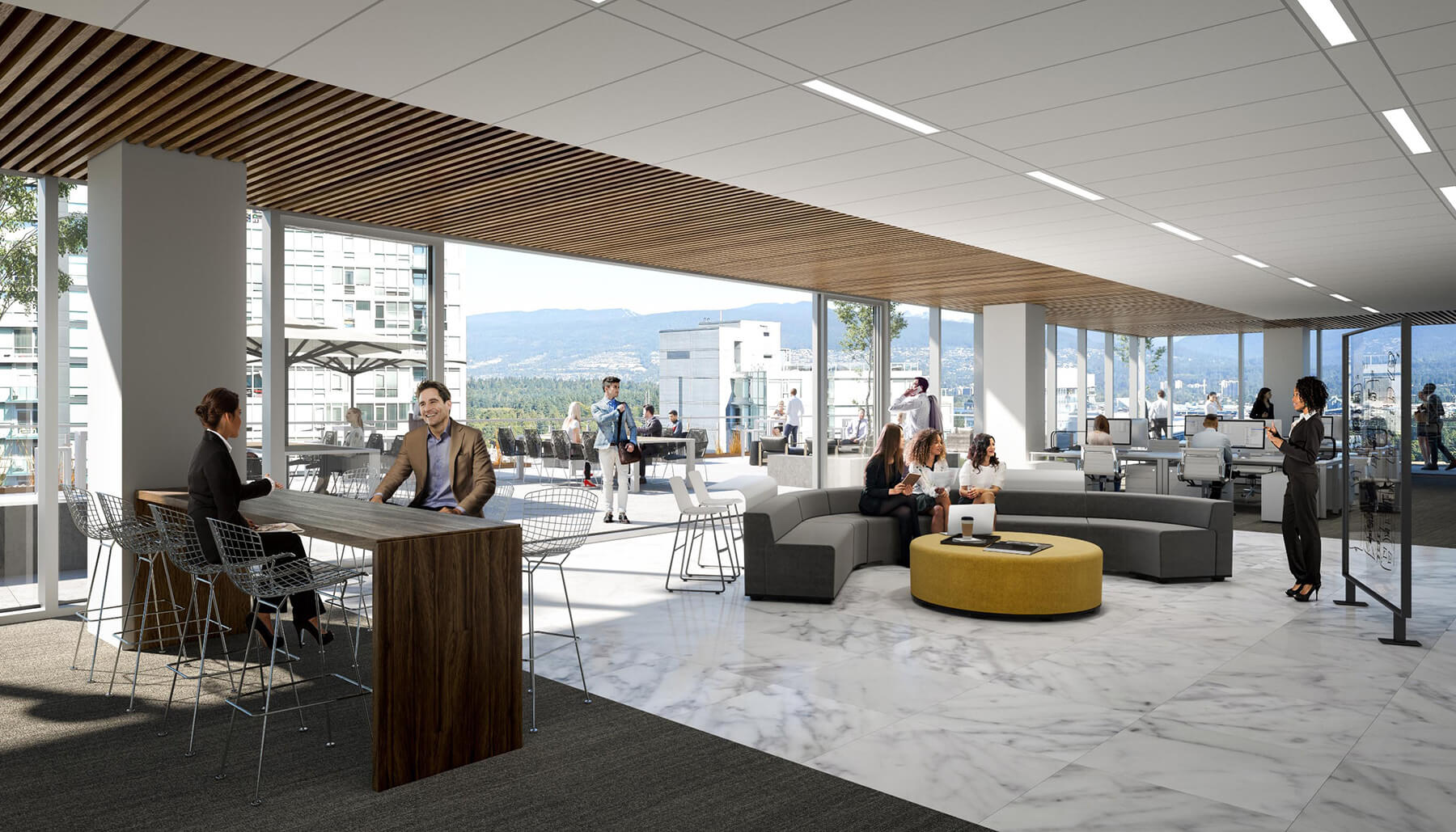 NEXT-LEVEL WEST
SPACES FOR EVERY VISION
Floorplates at 13,607, 13,637, 16,415, and 21,976 square feet allow for workplace environments uniquely suited to today's varied office formats. A centre-core design allows for easy demisability, preserving views from all sides of each floor, while oversize ceiling heights provide plenty of natural light. Every space has its own vision, and its own unique strength.
SMARTER WORKSPACES
A smart building will create bold new opportunities for productivity and innovation, attracting and inspiring the best talent, and reducing costs. Smart and connected building systems enable more targeted lighting, pinpoint thermal control, enhanced security, and highly efficient elevator service.
CLUB LEVEL FITNESS & AMENITIES
Enviable fitness amenities will furnish a best-in-class wellness offering – leading to a high-performance work environment for everyone.
CONNECTION TO THE CITY
Smooth ingress and egress are knit into the site, with studied vehicular access, visible at-grade bike storage with natural light, end-of-trip facilities, and comprehensive transit access via the Burrard SkyTrain Station and multiple bus routes.
TERRACES & SIGHTLINES
Six private and one shared rooftop terrace will open out to the fresh skies of the Pacific Northwest. Floor-to-ceiling windows, an elevated site, plenty of natural light, and breathtaking views will provide a bright perspective, all year long.
PUBLIC REALM
The at-grade experience will connect the site to nature with an organically integrated pocket park, while public art will foster cultural connections and awareness – all enriching the entrance experience.
DESTINATION DINING
Food service at The Stack will be curated and elevated: the culinary offering will put this building – and this block – in a new league.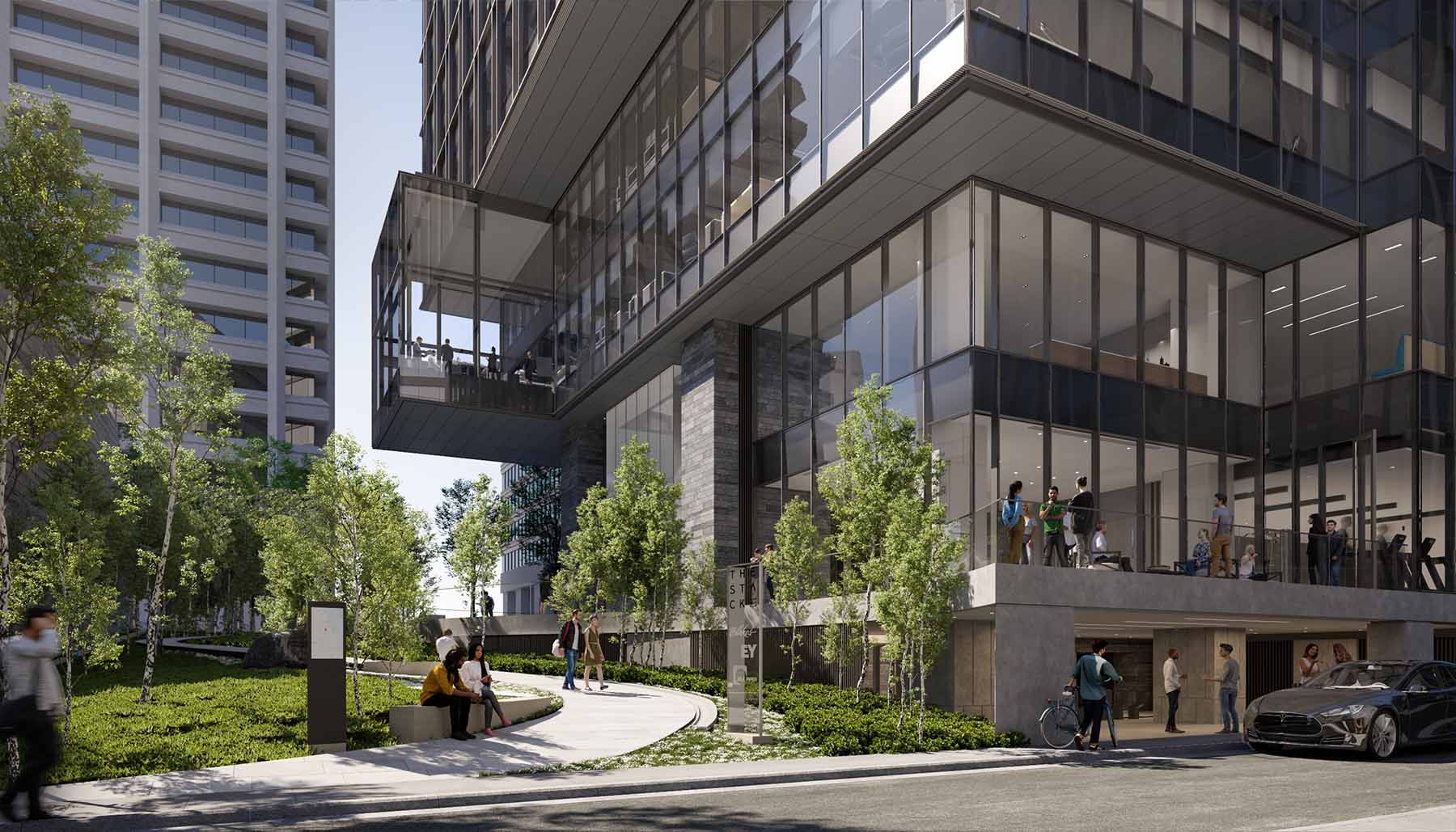 EVERY DETAIL AT THE STACK REDEFINES WHAT OFFICE SPACE CAN BE – FROM THE LUSH AT-GRADE ARRIVAL TO THE INCREDIBLE VIEWS OF THE SKYLINE.
KEY FEATURES
540,000 square feet of commercial space across 36 floors
Six private decks throughout the building, and one shared rooftop terrace
Higher ceilings
Floor-to-ceiling windows
Operable windows in Box 1
Landscaped and curated public realm experience
LEED Platinum core and shell design
CaGBC Zero Carbon Target
Destination dining in building
Club-quality fitness and end-of-trip cycling facilities
Smooth connections to bike lanes, transit, and vehicle traffic