Our Team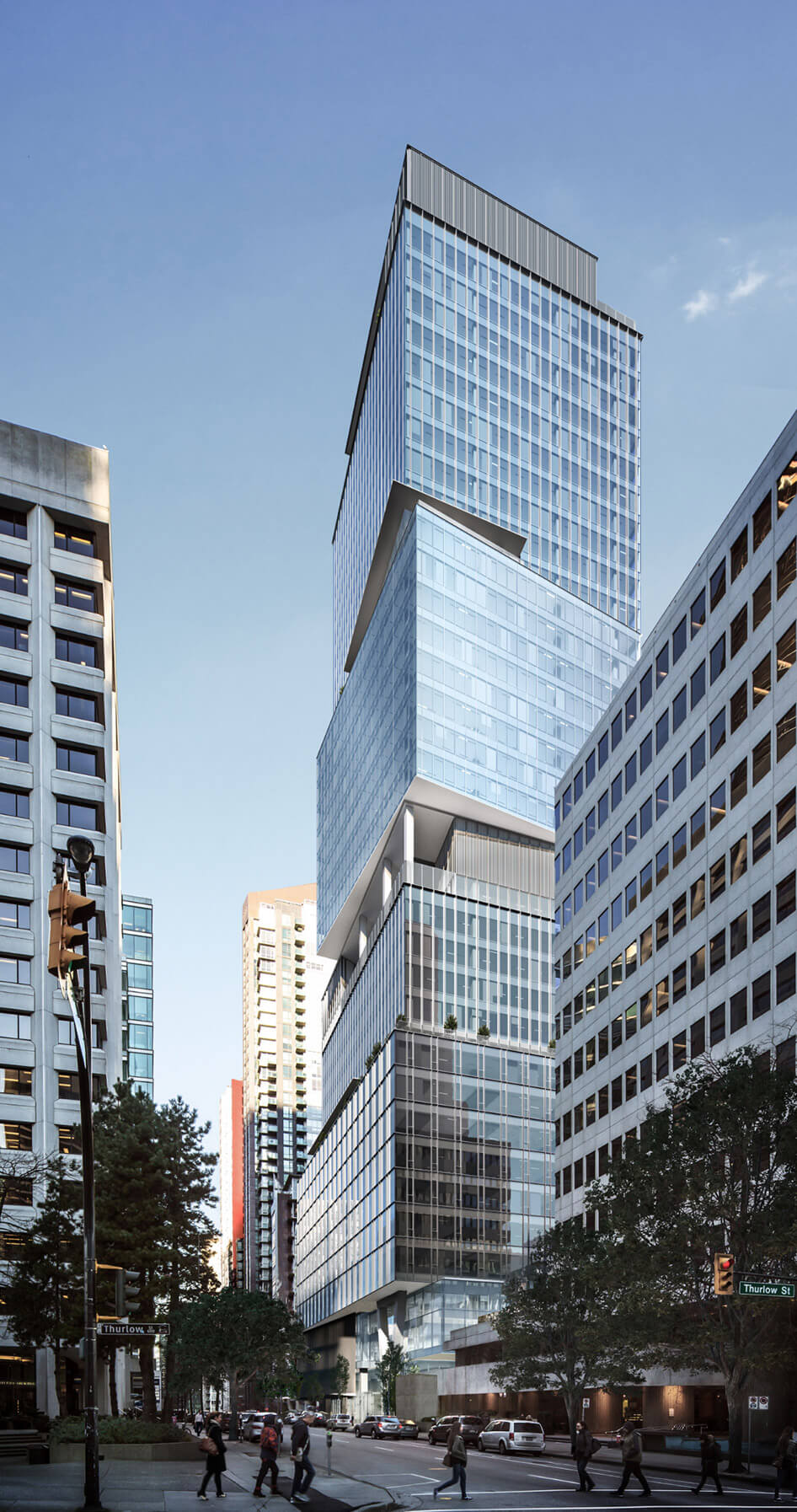 A Collective Vision For the Downtown Core
Oxford Properties
Oxford properties group connects people to exceptional places, and is the owner, developer and manager of some of the world's best real estate assets.
Established in 1960, Oxford manages over C$80 billion of assets across the globe on behalf of its co-owners and investment partners. Oxford's portfolio encompasses office, industrial, residential, life sciences, retail, credit and niche/alternative investments and hotels and spans more than 164 million square feet in global gateway cities and hubs across four continents. A disciplined and thematic investor, Oxford invests in properties, portfolios, development sites, debt, securities and platforms across the risk-reward spectrum.
With its global headquarters in Toronto, Oxford operates out of 17 regional offices including London, Luxembourg, New York, Singapore and Sydney. Its long-term approach to real estate investment aligns Oxford's interests to its customers and the communities in which it operates. Oxford is owned by OMERS, the defined benefit pension plan for Ontario's municipal employees.
OXFORDPROPERTIES.COM
VIEW CASE STUDY
James Cheng Architects
James K.M. Cheng Architects is recognized for its pioneering contribution to West Coast architecture and city building. Founded by James Cheng in 1978, the 30-person practice has grown to specialize in a variety of scales, with a strong emphasis on the integration of urban design, landscape design, architectural design, and interior design. A recipient of the Order of Canada and the Royal Architectural Institute of Canada's Governor General's Medal, the firm's local Vancouver projects include Pacific Centre Redevelopment, Shangri-La Vancouver, Fairmont Pacific Rim, Shaw Tower, Port Moody City Hall, Burnaby Metrotown Library/Civic Square, and River Green in Richmond.
Adamson Associates Architects
Adamson Associates Architects is a full-service architectural practice noted for its long tradition of design excellence and technical expertise. With offices in Toronto, Vancouver, New York, Los Angeles, and London, the firm has earned numerous prestigious awards and recognitions, and developed a diverse portfolio of projects in Canada, the United States, and around the world. Since opening its doors in 1934, Adamson Associates has had the privilege of collaborating with some of the world's most acclaimed design architects on projects that include the World Financial Center and World Trade Center Redevelopment in New York, Kuala Lumpur City Centre in Malaysia, and Canary Wharf in London